Three facts Southshore Skipping Stones believes every parent, caregiver, or grandparent should know:
Childhood tooth decay is a symptom of a bacterial disease called Early Childhood Caries (ECC), which can start as soon as an infant gets their first tooth.

Babies are not born with the bacteria that can lead to ECC—it is passed from their primary care giver through simple loving gestures such as a kiss.

Pregnancy is the best time to begin the prevention of ECC, and it continues the first day your baby is born.
Southshore Skipping Stones believes the only way to prevent Early Childhood Caries is to learn what causes it and how to stop or slow its progression before we get to tooth decay and cavities. If you watch our free videos or follow us on social media, you will soon learn that something that may seem like a small change can lead to a big win. Just like the ripples on the water you see when skipping a stone, every bit of knowledge becomes a powerful resource to stay ahead of ECC.
Meet Our Board of Directors
Dr. Tammy Gierke Button, DDS, MSD
Founder, Executive Director, and President, Southshore Skipping Stones
Dr. Button earned her DDS from Indiana University School of Dentistry and her MSD in Pediatric Dentistry from Riley Hospital for Children Indianapolis. A clinical pediatric dentist for more than 15 years, Dr. Button is known for cultivating community partnerships that promote health and wellbeing for children and families, which of course includes healthy smiles! Dr. Button serves as the Executive Director of Dunebrook, Inc, which is a nonprofit organization dedicated to every child's safety, health, and happiness. She regularly gives classes and lectures on pregnancy and infant oral health and collaborates with other oral health and healthcare professionals to develop CME, CE, and webinar training. Her best day ever is a day of sailing, swimming, or any water adventure, with her husband Dan and their daughter Beatrice.
Dr. Caswell Evans, Jr., DDS, MPH
Board of Directors, Southshore Skipping Stones
Caswell A. Evans, Jr., D.D.S., M.P.H., is Emeritus Professor and past Associate Dean for Prevention and Public Health Sciences at the University of Illinois, Chicago College of Dentistry. He is also on the faculty of the UIC School of Public Health. Previously, he served as the Executive Editor and Project Director for Oral Health in America: A Report of the U.S. Surgeon General. For 12 years, Dr. Evans was Director of Public Health Programs and Services for the Los Angeles County Department of Health Services. He is Chairman of DentaQuest Foundation Board; a member of the National Academy of Medicine and National Academy of Sciences; and serves on the Chicago Board of Health, board of the Institute of Medicine of Chicago and the board of the Children's Dental Health Project. Dr. Evans is a past president of the American Public Health Association, the American Association of Public Health Dentistry and the American Board of Dental Public Health.
Mrs. Maria Schwieter
Vice President, Southshore Skipping Stones
Maria was raised in La Paz, Bolivia. She holds bachelor's degrees in psychology and nursing and a master's in mental health counseling. Maria has been working in the health care field since 1980. Her experience in nursing includes: emergency room, Level one trauma center, intensive care unit, cancer research coordinator, and diabetes educator. She has also worked as a sexual assault therapist at a women's shelter and is trained as a child play therapist. She has worked as a medical interpreter and training medical interpreters since 2000. She developed a curriculum for and teaches an 80 hour medical interpreter's course which is now accredited with distinction by the International Medical Interpreters Association. Maria was named executive director for the non-profit organization "El Puente Hispanic Community Center" in La Porte, Indiana from 2007 until 2013. She has served on the Board of Directors of Midwest Association of Translators and Interpreters (MATI), National Board Certified Medical Interpreters (NBCMI), International Medical Interpreters Association (IMIA), and is currently on the Board of Directors of the National Counsel Interpreters Health Care (NCIHC). Maria is the founder and director of Medical Communication Ambassadors (MCA). Dedicated to training medical interpreters, she is a nationally certified health care interpreter: CHI in Spanish. Maria won the "Las Estrellas" award in 2008 for her service to the Hispanic community, and received the "volunteer of the year" award from La Porte YMCA in 2018.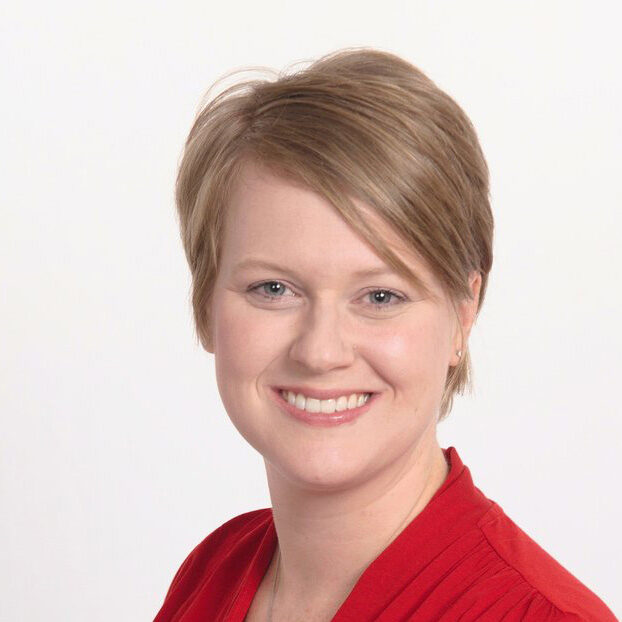 Dr. Lisa Leniski, DDS, MSD
Secretary, Southshore Skipping Stones
Dr. Lisa Leniski is a board certified pediatric dentist who grew up in Northern Indiana. She earned her doctorate from Indiana University and completed her specialty training and certification at Riley Hospital for Children in Indianapolis. Dr. Lisa has over 13 years of experience practicing in Northern Indiana. For seven years, she worked for a non for profit dental clinic in Topeka, Indiana providing dental care to the children of the community. During this time, she also had the privilege of serving as an adjunct faculty member for Indiana University School of Dentistry. Dr. Lisa practices at Michigan City Pediatric Dentistry and is also the owner. She and her husband, Anthony, have four daughters – Natalie, Claire, Vivian, and Eleanor.
Mr. Trey Fankhauser, JD
Treasurer, Southshore Skipping Stones
Mr. Fankhauser earned a B.A. in economics from Wabash College in 2014 and received his JD from Indiana University Robert H. McKinney School of Law in 2017. He is a partner at the Law Offices of Smith and Fankhauser, P.C. in Merrillville, Indiana. Mr. Fankhauser is active in his community, serving on the board for the Lake Court House Foundation, Crown Point Chamber of Commerce, and the NWI Fellowship of Christian Athletes.
Mrs. Gail Gierke, RDH
Board of Directors, Southshore Skipping Stones
Mrs. Gail Gierke is a native of northwest Indiana, having lived and worked in both Lake and LaPorte Counties.  Gail has served the LaPorte County community as a dental hygienist and active family dental health educator for over 50 years. She is also active in the Northwest Indiana Dental Hygiene Study Club. While raising three daughters, she presented dental health education presentations in their classrooms from preschool and after. Gail is a past board member of Meals on Wheels and past president of St. Joseph Home and School Guild. Gail and her husband, Gene, continue to serve the La Porte County community in positions of education and advocacy.
Dr. Catherine Murphy, DDS, MSD
Board of Directors, Southshore Skipping Stones
Dr. Catherine Murphy grew up knowing she wanted to help others. Her education includes Indiana University (IU) for undergraduate, dental and orthodontic residency. She enjoyed her in-classroom experiences; however, the opportunities outside the university have fueled her passion. From volunteering with IU's Outreach Kenya Volunteer Program in 2000 to the IU School of Dentistry's sealant clinic and mobile experiences from 2002 – 2008, she is thankful for the lessons learned that could not be placed into a text book. Dr. Murphy created In Harmony Orthodontics, a holistic and collaborative orthodontic practice in Griffith, Indiana. She also serves as adjunct clinical faculty for the IU Northwest Dental Hygiene Program, where she provides lectures and clinical instruction to dental hygiene students. Dr. Murphy also serves on the Northwest Indiana Dental Society board of directors, and is a past president. She lives in Schererville with her husband, son, and daughter.
Dr. Ellen Szarleta, JD, PhD,
Board of Directors, Southshore Skipping Stones
Dr. Ellen Szarleta is the Director of the Indiana University Northwest Center for Urban and Regional Excellence and a full professor in the School of Public and Environmental Affairs at IU Northwest. As director of the Center, she works to create and advance community-university partnerships that improve the quality of life in Indiana. Dr. Szarleta holds a JD from the University of Iowa Law School and a PhD in Agricultural Economics from the University of Wisconsin – Madison. Prior to working at the university, Dr. Szarleta served as a State of Indiana Superior Court Magistrate and prosecuting attorney. She teaches courses in public management economics, decision-making processes, and law and public policy in the School of Public and Environmental Affairs. Her research is focused in the areas of civic engagement, policy decision making, social impact analysis, and nonprofit capacity building.
Dr. Tawana Lee Ware, DDS, MSD
Board of Directors, Southshore Skipping Stones
Dr. Tawana Lee Ware is a board-certified Pediatric Dentist and Clinical Assistant Professor of Pediatric Dentistry at Indiana University School of Dentistry, where she was selected as an Outstanding Woman Faculty Leader in 2018. She served as Chair of the dental school's Curriculum and Assessment Committee for three years. She was appointed as a representative to serve with 12 other nationwide faculty to the American Dental Education Association (ADEA) Collaborative on Dental Education Climate Assessment, charged with exploring issues of diversity, equity, inclusion and wellness throughout the U.S. and Canada. Dr. Ware also serves as Chair-elect of the ADEA Section on Minority Affairs, Diversity and Inclusion. She is a past Chair of the ADEA Section on Pediatric Dentistry. Her leadership in organized dentistry includes serving as a past president of the American Association of Women Dentists, and member of the American Dental Association's Board of Trustees Diversity and Inclusion Committee. She has been elected into the fellowship of both the American College of Dentist and International College of Dentists. Dr. Ware also serves as a trustee for the Gillette Hayden Memorial Foundation. Outside of dentistry, she is on the executive committee of the Agnes Scott College Board of Trustees. Dr. Ware earned her D.D.S. from Meharry Medical College, and both a Certificate in Pediatric Dentistry and Master of Science in Dentistry from Indiana University School of Dentistry. She also graduated from Agnes Scott College with a BA in Biology. She's a wife and mother.
Meet our Oral Health Educators — Melissa and Christine
As moms and expanded functions pediatric dental assistants, these ladies have
firsthand experience with the humor and challenges that come with childhood cavity prevention. Melissa and Christine successfully completed training to become qualified teachers of our prenatal oral health and infant oral health classes. They also attend health fairs, baby showers, and other community events. If you have the good fortune of attending one of their classes or meeting them at a community event, you will leave having had a few laughs, and with a toolkit full of important information for you and your family's oral health.
Melissa West
Hello, my name is Melissa. I have been married for 8 years to Adam, who also happens to be my best friend. We have two kids; Ella is 8 and Ryder is 4. I have been working as a dental assistant in a pediatric dental office for over 14 years, and that is how I met Dr. Button. It is pure joy working with kids! I love teaching the Southshore Skipping Stones oral health classes to educate parents on preventing tooth decay. Prevention of tooth decay is so important to me as a mom because I want to do what I can to stop them from getting any cavities.
Christine Steffey
Hello my name is Christine Steffey, and I have been with Southshore Skipping Stones for a few years now. Here is a little bit about me: I am married with two young daughters. My oldest daughter, Ayva is 6 years old now and we just had our second daughter, Abigail who turns 1 in December. We live in Laporte County and I work in Laporte county. Life is busy trying to keep up with these kiddos! I work full time as an expanded functions dental assistant at Michigan City Pediatric Dentistry. I love working in the dental field and it is just a bonus I get to work with children. When Dr. Button offered me a position as an oral health educator, I didn't really know what to expect. Let me tell you, I love the response and feedback we get from the soon-to-be mommas. The goal I always try to have is this: if I can help one mom in caring for her baby then we have met our goal! It is so important to discuss early prevention for childhood decay. If we continue to talk about early prevention, our babies will grow to learn healthy habits for taking care of their bodies and teeth and making healthy food choices.
Access to effective and affordable oral health care for every family member
The Board of Directors of Southshore Skipping Stones is a diverse group of professionals with unique backgrounds and experiences. At the heart of our mission, no matter what profession we serve, is the notion that every human being is entitled to quality health care, including oral health care. Many of our board members have made it their career to advocate for access to care, social justice, and oral health equity for everyone; and some provide direct patient care reflecting these same principles. We will continue to strive as an organization to reflect these worthy principles, and support initiatives that further advance access to care for our most vulnerable populations.
SUBSCRIBE TO OUR MAILING LIST
Get news on programs, upcoming events, and more!